DESCRIPTION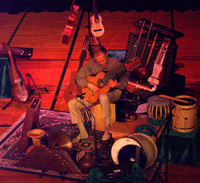 Multi-Instrumentalist Todd Green performs original music on over 30 acoustic string, flute and percussion instruments from all over the world, inspired by many different cultures in the Middle East, Central Asia, Far East and South America. His custom-built electronic system allows him to layer instruments as he performs, which in effect turns him into a high-tech one-man-band of World Music. As Todd takes his audience on a fascinating tour of many countries and their diverse styles of music, he intersperses his playing with entertaining and informative explanations of the music and the instruments.
Todd's artistic mission is to "help bring down the barriers that divide us by experiencing other cultures through their music."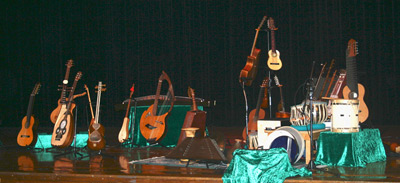 Regardless of your musical interests and background, Todd Green's concert is a uniquely gratifying experience with elements of both the familiar and the unfamiliar, and promises to broaden everyone's musical horizons in an unforgettable way.
In conjunction with his concerts, Todd offers residencies, ranging from master classes for college music students to age-appropriate interactive clinics for students of all ages, pre-school thru high school.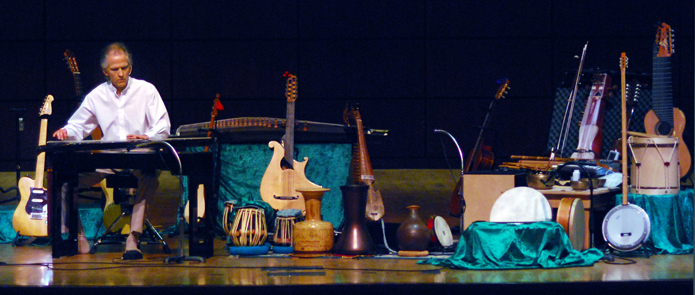 For more information, including promotional packet with DVD and tour dates, please contact:
Sarolta Nilsson, Manager
Artistic Promotions Unlimited
888-568-1282